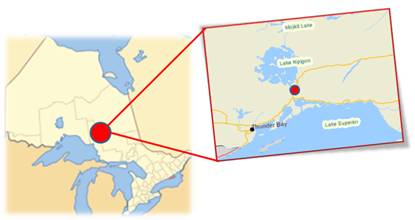 Last week Neutopia signed a Joint Venture Agreement to develop a 6.9MW wind farm, along highway 11 in the district of Thunder Bay, northern Ontario, Canada.
The estimated $35 million project will consist of three 2.3MW wind turbines, but may scale up to more as the pre-feasibility studies are completed. Neutopia attracted the project opportunity and acquired the project development rights following a Neutopia Public Awareness Seminar to educate the community on the benefits of recruiting Neutopia as a Green Energy partner. The landowner was on-site to witness the innovative business model we are promoting and saw the benefits of partnering with Neutopia for such a project.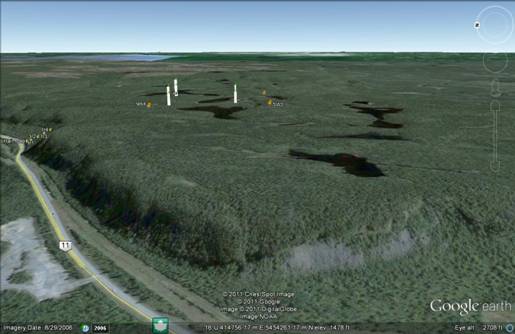 The development site is situated on a 157 acre parcel, so the project could scale up to a much larger ecoPARK project if future grid capacity is increased via the anticipated new 230kV line extending from the proposed Little Jackfish hydro project which would run right by our proposed development site.
Neutopia will be submitting a grant application to pursue the wind study and associated environmental studies. A major attraction for us is that the wind turbines would not be located in proximity to any community, reducing the potential of NIMBYISM (not in my backyard-ism) as we are witnessing for many proposed wind farms across the province that are not community-owned.
On the contrary, we are hoping this project will attract community interest since Neutopia's Social Benefit business model would be investing our revenues in community enhancement projects.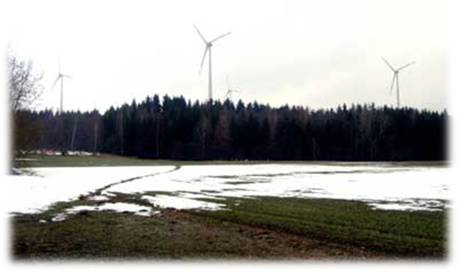 We are anticipating the project will be similar to other wind turbine projects above forested areas such as this picture from a project in Bavaria, where modern wind turbines with hub heights of more than 100 metres are opening up the potential of forest sites by reaching low-turbulence layers of air high above the tops of trees.