We are at t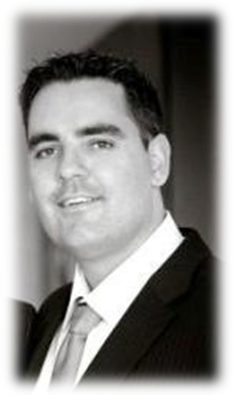 he doorstep of a technological revolution that has already made significant strides in clean energy, transportation, and improved methods of waste management.  Our governments have already adopted strict biofuel requirements for transportation and home heating fuel, new energy efficiency standards for buildings and the prevention of the opening of new landfills after 2020.  We are now faced with the task of demonstrating how specific technologies work and how they can be integrated into our way of life as well as preparing our nation's communities and industries to understand the economic benefit and to embrace this transformation.
Neutopia is eager to stimulate a plethora of "Green-collar" careers and create new business opportunities by developing ecoPARKS and Green Buildings in communities around the world while offering a training ground that will provide a new generation of community leaders with the tools and the hands-on experience they will need to excel in the quickly growing industry of cleantech, and more importantly LEAN Communities. This cannot be accomplished alone; it will require a dedicated effort with the creation of public-private partnerships that are transparent and focused on the socio-economic benefit of our communities. Neutopia's LEAN Community and International Ambassador Program is the blueprint on how it can be done.
Our mission begins with the phased development at strategic locations, bringing a diverse portfolio of leading 'green' technologies and reaching out to industries and communities that are ready to embrace this revolution. We take great pride in living harmoniously with nature, and Neutopia is prepared to integrate our eco-solutions into high priority regions to benefit communities in need of economic stimulation, new businesses, youth retention and job creation, renewable energy and efficiency technologies. It is our strong belief that our unique Social Benefit business model will simplify the road to energy independence and empower communities around the world. We are proving this with our first 12 project proposals in Ontario, Canada, where if the Ontario Power Authority approves our projects it could result in hundreds of thousands of dollars devoted to help ease suffering and promote community health…every year for the duration of the 20 year PPA!
It is our time to lead by example how we can transform community and industrial problems into social solutions; by creating a Social Benefit company that harnesses our resources and devotes the profits to making our communities stronger.  This program could improve millions of lives around the world, and we are hopeful you will be interested in developing a relationship with Neutopia and welcoming us as your Social Benefit Green Project Partners today.  We believe we really can change the world…one LEAN Community at a time.
We are now accepting Letters of Interest to join our program and setting up our project schedule for Q1 and Q2.  We welcome your interest and request for further information.
Sincerely yours,
Robert W. Laporte
Founder & CEO
Neutopia ecoSOLUTIONS Inc.