Source: http://www.cliffsnaturalresources.com
Cliffs controls three large chromite deposits in Northern Ontario, Canada. With a timeline to begin production in 2015 from its wholly owned Black Thor deposit, Cliffs is currently in the prefeasibility study phase of the project. As part of prefeasibility, the Company continues to evaluate many factors, scenarios and strategic alternatives that may ultimately impact future investment and timing of the project.
At the time of Cliffs' initial investment in chromite assets in 2009, the Company predicated preliminary comments for capital requirements on a baseline expectation of a project annually producing approximately 600,000 tons of ferrochrome. Subsequently, and after significant additional prefeasibility work, Cliffs now anticipates an expanded project annually producing 1 million tons of export chromite ore concentrate in addition to the original 600,000 tons of ferrochrome.
Preliminary capital estimates for the project, based on prefeasibility work completed to date, include the following major engineering components:
Mine development — Approximately $150 million
Near-mine Concentrating Plant — Approximately $800 million
Ferrochrome Processing Facility — Approximately $1.8 billion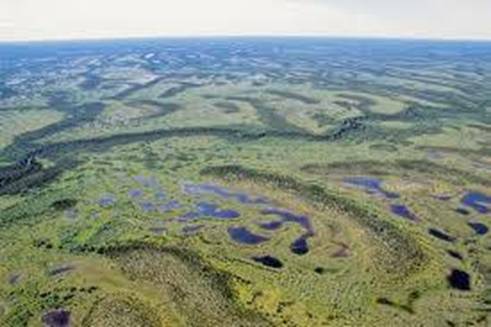 About Cliffs Natural Resources
Cliffs Natural Resources Inc. is an international mining and natural resources company. A member of the S&P 500 Index, the Company is a major global iron ore producer and a significant producer of high- and low-volatile metallurgical coal. Cliffs' strategy is to continually achieve greater scale and diversification in the mining industry through a focus on serving the world's largest and fastest growing steel markets. Driven by the core values of social, environmental and capital stewardship, Cliffs associates across the globe endeavor to provide all stakeholders operating and financial transparency.
The Company is organized through a global commercial group responsible for sales and delivery of Cliffs products and a global operations group responsible for the production of the minerals the Company markets. Cliffs operates iron ore and coal mines in North America and two iron ore mining complexes in Western Australia. The Company also has a 45% economic interest in a coking and thermal coal mine in Queensland, Australia. In addition, Cliffs has a major chromite project, in the pre-feasibility stage of development, located in Ontario, Canada.
News releases and other information on the Company are available on the Internet at: http://www.cliffsnaturalresources.com