1. Is Your Community a Candidate?
If your community can answer yes to one or more of these questions, then it is a candidate.
Is your landfill closing?
Do you have a waste problem?
Do you have unused resources?
Do you have an industrial park waiting for tenants?
Do you have buildings that need an energy efficient makeover?
Neutopia is ready to receive your Letter of Interest to join our network of communities that are eager to start "going green".
We know that many communities have already paid for studies and are already ready to start implementing projects, so whether we need to start from scratch or take over where a traditional consulting firm left off (usually a report with recommendations that is collecting dust on a shelf somewhere) we are ready to help.
We have yet to visit a community where we cannot develop a Neutopia ecoPARK and Community Green Plan.
Call us today to arrange for an introductory meeting to discuss your opportunities.  We are now accepting Letters of Interest to prepare our 2012 and 2013 project schedule.
2. Do You Have a Project Idea?
If you are a land owner and want to recruit Neutopia to conduct a site evaluation we will be able to tell you if we think there's a good project opportunity after asking you a few simple questions.
The process should take no more than a few minutes. If we believe there's a project idea worth pursuing, and chances are that we will, then a Neutopia representative will meet with you to present an introductory slideshow to discuss our options.
3. Do You Want to Get Involved?
Join our Team or Form a Branch in Your Community!
We are constantly recruiting and training new reps so please contact us today to discuss our requirements. We now have more than two dozen reps trained across Canada, the United States, Ecuador, Dominican Republic and Vietnam.
When we launch publicly we have no doubt Neutopia will go viral, be one of the first in your community!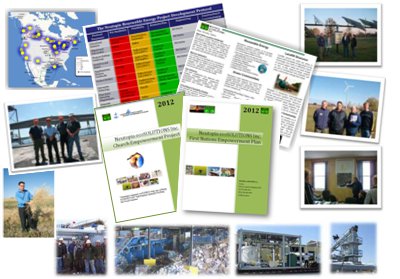 Fill in the form below to get started!